You're an expert in your field – and we're experts in e-learning. We will turn your knowledge into professional online courses that you can share and sell online, anywhere in the world. Transforming your content into high-quality courseware, hosted on our online training platform.
Our product: A one-stop shop for all your custom online learning needs. Anything online learning, we got you covered.
E-learning isn't just the future of education and commerce. It's already here, and individuals and businesses around the world are acting fast to take their content online. Are you ready to jump on board?
It's time to share your passion – and make some money from it, too! You've invested a lot of time and capital into developing your skills, and Nyou is here to help make that investment pay off. Online courses offer more than just the opportunity to share your knowledge with others. By owning your own online course, you have access to an incredible source of passive income: every time someone purchases your course, you're making money at no personal cost or effort. That means less time stressing over income, and more time out there doing the things you love.
Your consumers can be anywhere in the world and can access your course anytime, which means that you could make money from your course for the rest of your life.
Your passion is important to you, which makes our work important to us. We want to help you deliver your knowledge to the world in the easiest, fastest, and most effective way: online. We believe in functional learning over content saturation. That means we will use innovative learning strategies to build you a holistic course that includes lectures, practice, assessment, and reviews; a type of nyou learning, as it were.
We understand that choosing a vendor is a big choice and that everyone has different tastes, so we promise to work side by side with you until your course looks exactly how you want. We're excited to create a course that best suits your content and your style.
– A proudly South African company, serving a global clientele –
Planning a live online event or webinar?
Let us do the heavy lifting.
Interactive E-learning


Content Development
We'll take your idea and make it a reality.
SCORM and xAPI-compliant content creation.
From day one, NyouLearning have been accommodating and very professional and have given me lots of advice.
I put forward to NyouLearning that I would like my working at height training done for an audience that could do this training program online.
The outcome of the final training program that was drafted and put into action by NyouLearning was exceptional and well structured, our training program Is more than likely one of kind, and is thanks to NyouLearning making my dream become a reality.
Dylan Evans the CEO and all his staff make you feel welcome and its like you part of their family, I would highly recommend this company based on the quality they produce and its cost effective.
Keith Cook
OHSA Health and Safety Consultant
I was very excited to learn all the new things and all the courses were exciting and very professional.
At first I was scared but the trainer made me comfortable. Thank you NyouLearning.
Deborah Daniels
Education is power! This Covid awareness course by NyouLearning is very professionally presented, with the necessary facts one needs to know regarding Covid.
Excellent idea to have all your staff complete the course.
Christa Coetzee
The level of service received at Nyoulearning is exceptional. The facilitator, Bonita is very professional and always helpful. In all aspects, communication is excellent. I would definitely recommend Nyoulearning services to anyone.
Anshaaf Adams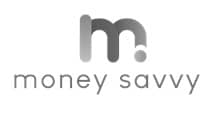 Time to bring your course to life…