Learn everything you need to know about a Google account
Join the Google Generation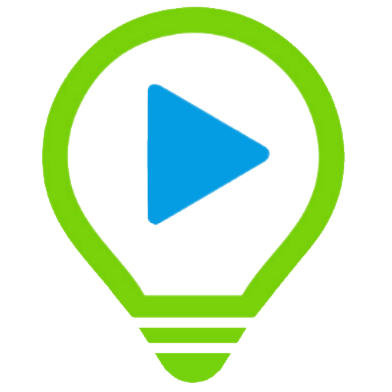 NyouLearning
E-learning Experts
Everyone should have the opportunity to take part in and benefit from our increasingly technological world. That's why the NyouLearning development team created this course that delves into a Google account to equip you with all the tools and knowledge you need to join the Google generation on your smartphone. We look forward to having you train with us.
Key Concepts Covered in this Course
Amazing Course
"This was the only course I found that covers everything you need to know about Google accounts. Full of knowledge, and easy to follow."
– Nathaniel Mokone
This course takes you step-by-step through creating, operating, and optimising your Google account. The course is broken down into 9 sections, with a total of 15 lessons. At the end of the course, there is a quiz you'll take to earn your certificate.
Google has a lot to offer you in both your personal and professional life. In this course, you will learn what Google does, some of the features and benefits of a Google account, how to create and operate your account, how to keep your account secure, and the differences in using your account on various platforms like your mobile phone and desktop computer – among many other things!
Our course is designed so that you can put your knowledge into action right away and start enjoying the benefits your Google account.
Welcome to the course!

2 Lessons
What is a Google account?

3 Lessons
Who and what is Google?
Some of Google's applications
Demonstration of using a Google account
How can a Google account benefit you?

1 Lesson
How a Google account can benefit you
Registering your account

1 Lesson / 1 Simulation
What you will need to register an account

Creating a Google account - step by step
What can you do with your Google account?

1 Lesson
This is what Google offers you
Interactive scenario

1 Simulation
An Interactive Conversation
Using your account on mobile and desktop

2 Lessons
Your account across platforms: What's the difference?
Benefits of syncing and backups
Keeping your account secure

1 Lesson
Security on your Google Account
Continue your learning

2 Lessons
What else is there to learn?

Bonus: Course cheat sheet
A brief summary of the course

1 Lesson
Course feedback and final quiz

2 Quizzes
Course feedback
Let's practice
You're done - congratulations!
I want to thank you and your company from the bottom of my heart for giving us opportunity to do this course. Everything was laid out in detail and explained 100% for us to understand. Even my daughter understood it as she watched it with me. Thank you NyouLearning for giving us the opportunity.
What a pleasant and helpful learning experience. The person's voice kept my attention all the time. Thank you.
Extremely helpful and I enjoyed the learning experience. Keep it up!
This was the only course I found that covers everything you need to know about getting started with a Google account using your smartphone. Full of knowledge, and easy to follow.
Over 8000+ students have enjoyed our courses. Join them today!
No other investment yields as great a return as the investment in education. Education is the passport to the future, for tomorrow belongs to those who prepare for it today.
Copyright 2022 NyouLearning