A Google Account, with all the powerful features it has to offer, is almost a must-have in this day and age – especially for working professionals or someone looking to enter the job market. 
In this article we will show you how to create your own Google account, and discuss a few of the applications that you get access to and how best to use them.
Creating an account using a smartphone
To create an account, all you need is an active internet connection and access to a smartphone, tablet, laptop or desktop computer. Since it all happens online, creating an account requires an active internet connection (wifi or cell data). Very little data is used in the process, so you can safely create an account while using mobile data. However, when you start downloading all the apps onto your phone, we suggest you use wifi, as that can quickly eat into your data.
As for an email address, if you don't already have one set up, you can get a Gmail email address during the account creation process. Simply put, when creating a Google account you can do one of the following:
Create a Gmail address along with your new account
Or use an existing email address, other than Gmail, to create your account
Below is a great video that shows you how to create your own account.
Most popular applications
Having an account gives you access to loads of applications and features – far too many to cover in this article. Instead, we will just look at a few of the most used applications.
On your android mobile phone, to get access to all these apps, you will need to download them from the Play Store. Google Play is a feature of a Google account, which we look at in a little more detail below.
Google Play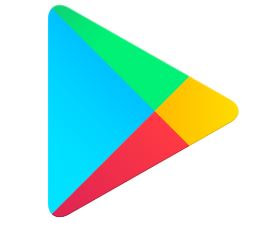 Play store, also called Google Play, lets you search and find the best movies, books, apps, and games. You need this app on your mobile phone to download the other Google applications.
Google Calendar
Google Drive
Google Chrome
Google Docs
Google Meet
Google Hangouts
Google Photos
If you are eager to learn more or delve deeper into what we covered in this article, you are in luck! There is a course launching soon that will cover how to do all this and much more. You will look at creating an account and working on Google's applications in more depth, including topics like account security, saving photos & documents on the cloud, backing up and syncing, and much more!
Get access to the Google Generation from your smartphone course and learn all you need to know about creating and working with your Google account all from your smartphone.
Follow us on Facebook to get access to courses like this and many others as they launch.