Virtual events such as webinars, virtual conferences, training events, and more are a fantastic way to strengthen and grow your business. Live streaming is revolutionising the way we engage with our audiences – and it's more important now than ever before. But hosting events online can be a hassle, and it's easy to get bogged down with subscription fees, time-consuming registration, and platform mishaps.
We're here to make hosting your virtual events a breeze. Let our facilitation experts manage your next event and we'll take care of everything, ensuring high-quality user experiences so that you can focus on your top priority: your viewers.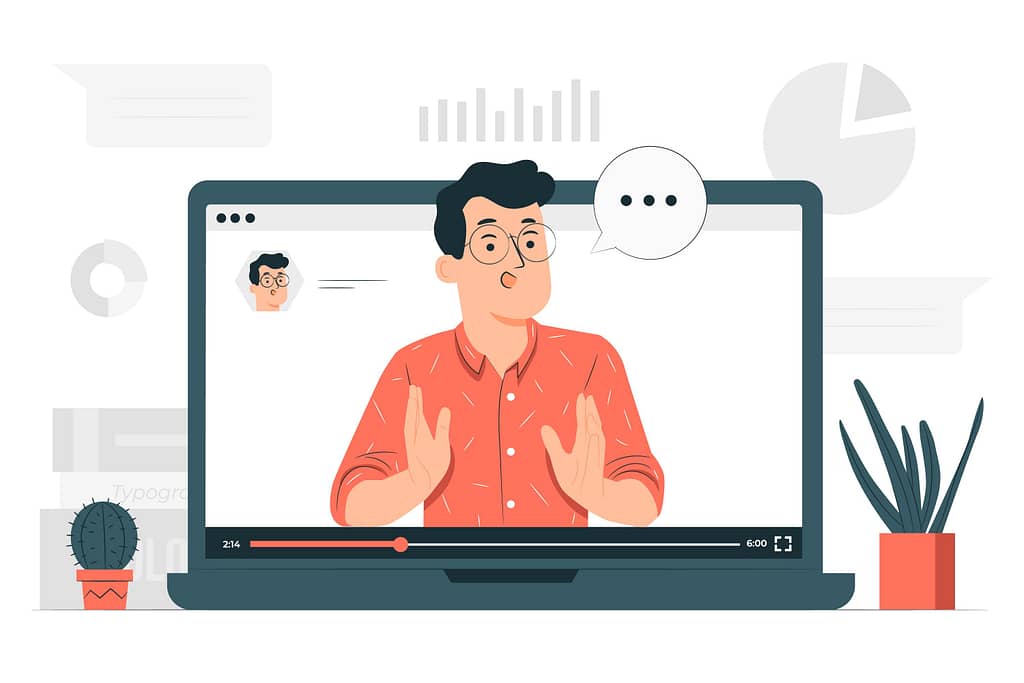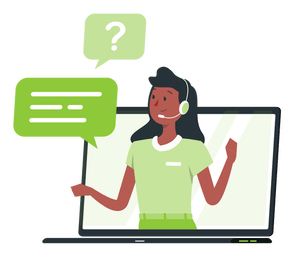 Interested in hosting a virtual event? Fill in this quick form below and a member of our facilitation team will email you to help you select a plan that is best suited to your needs.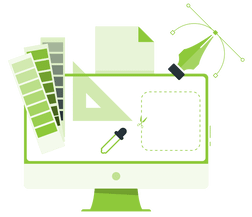 With your approval, we'll get started on building your event, including custom-branded registration pages, reminders and notifications. We'll set up a checkout page or incorporate your own if payment is required for attendance, integrate your mailing services so that you can connect easily with your audience, and more.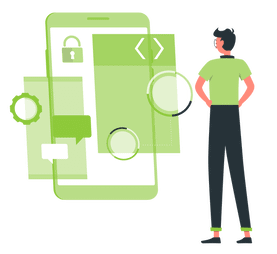 Before the event, we'll train your presenters on how to operate and get the best out of your platform of choice, and we'll host a test-run to ensure that all platform services are up and running. Once the event goes live, we stay active behind the scenes to make sure that everything runs smoothly.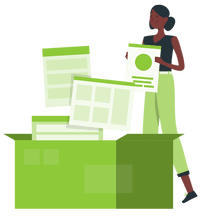 After the event is finished, we'll deliver an extensive analytics report. You'll be able to see event turnout and dropout, financial metrics, attendee arrival and viewing times, whether they watched the replay, and more.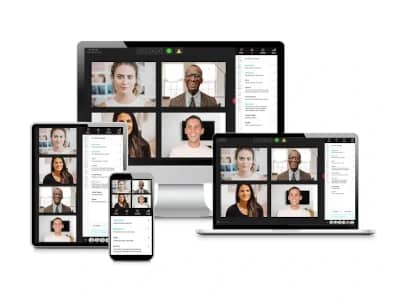 HD display on any device
The event room, both as a presenter or as an attendee, is 100% mobile friendly! No matter what device you use – desktop computer, laptop, tablet, or mobile phone – all you need is a stable internet connection and everything will be display in high definition. If you can't be at your desk for a scheduled live event, you can join in from your phone and broadcast your signal without a problem.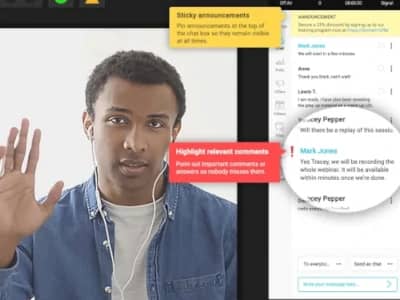 Live Chat
 Live interaction with your attendees keeps your event active and exciting. Our platform offers live chat, a Q&A section, private and public commenting, moderator access controls, comment highlighting, and announcement capabilities. You'll have everything you need to keep your audience engaged.
Active offers
Display your product at any time during your event and incentivise your audience to take immediate action. You can easily showcase offers to your viewers throughout the event, either pre-configured or created live while the event is running. You can also limit the number of copies available or use an expiration countdown, to increase audience incentive to purchase.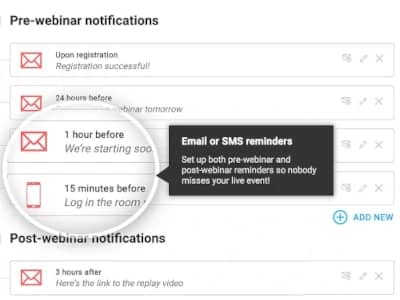 Pre- and post-event notifications and reminders
We'll schedule a series of emails and text messages so that your registrants remember to attend and arrive on time. After the event finishes, you'll also be able to craft emails notifications for registrants who missed the event, left early, or may be interested in replaying it.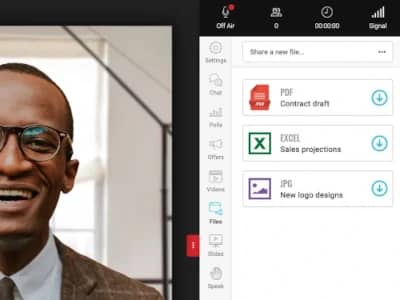 More benefits
We can't wait to show you the many ways you can optimise your online events through our platform, including one-click registration, file sharing, injecting videos, uploading presentations, sharing automated recordings, promoting an attendee to a presenter, and more. We'll also customise your event with your company's branding and provide in-depth post-event analysis.
Live streaming is a great form of content marketing. It's more interactive (and in a lot of cases, more informative) than blog posts and more personable than pre-recorded videos. However, it can be tricky to host the live stream and facilitate it at the same time. We can help you with that.
Our live stream offering takes the responsibility of managing your live stream off your shoulders, so you can just focusing on interacting with your viewers or client base.
Using premium software, and while remaining unseen by your viewers, we can create and schedule a live stream, moderate the chat, display branding and banners, highlight comments, invite guest speakers (and remove them) and handle the stream layout for popular streaming platforms like YouTube, Twitch, Facebook, LinkedIn, and Periscope (Twitter).
Our offering also includes multi-streaming, which means going live on multiple platforms at once.

Our full-service support team is here to make every step of running a virtual event quick and easy for you, delivering your event ready-to-go in industry-leading time.

We only use thoroughly tested and highly-rated software to host our clients' events. We foot the bill for the expensive subscription plans, giving you the freedom to run events only when you need to.
We're with you every step of the way to help you plan, host, and assess the best possible virtual event, including presenter training and detailed post-event analytics reporting.
We look forward to creating great events with you!